Pure Water Group wins several global water purification equipment contracts
Thanks to the extensive experience in designing and supporting water treatment projects worldwide Pure Water Group has been awarded contracts to supply water purification systems for significant projects around the globe.
Notable is the award for a high capacity refinery project in Mexico, which requires 1127 m3/h of demineralized water. Pure Water Group manufactures eleven custom built Continuous Electrodeionization (CEDI) systems to meet the high capacity requirements and demanding project specifications. The CEDI product water is primarily intended as demineralized water supply to the refinery boiler and to be distributed for the cogeneration plant's water/steam cycle consumption.
Medium capacity, 2 x 25 m3/h CEDI systems were awarded for a project in Egypt following collaboration with a new partner. And similar capacity systems are being constructed for a long-term partner for a project in Estonia. In addition, smaller CEDI systems ranging from 0.5 to 15 m3/h, are being manufactured for projects in the United Kingdom, Oman, Denmark, UAE and Saudi Arabia.
Simultaneously designing, manufacturing and testing all CEDI systems is a huge undertaking for the engineering- and production team and requires effective planning, especially in present times with the volatile global supply chain.
Pure Water Group prides itself on strong relationships with partners and suppliers, which are believed to be the key to success in these endeavors.
Pure Water Group: Engineering Purity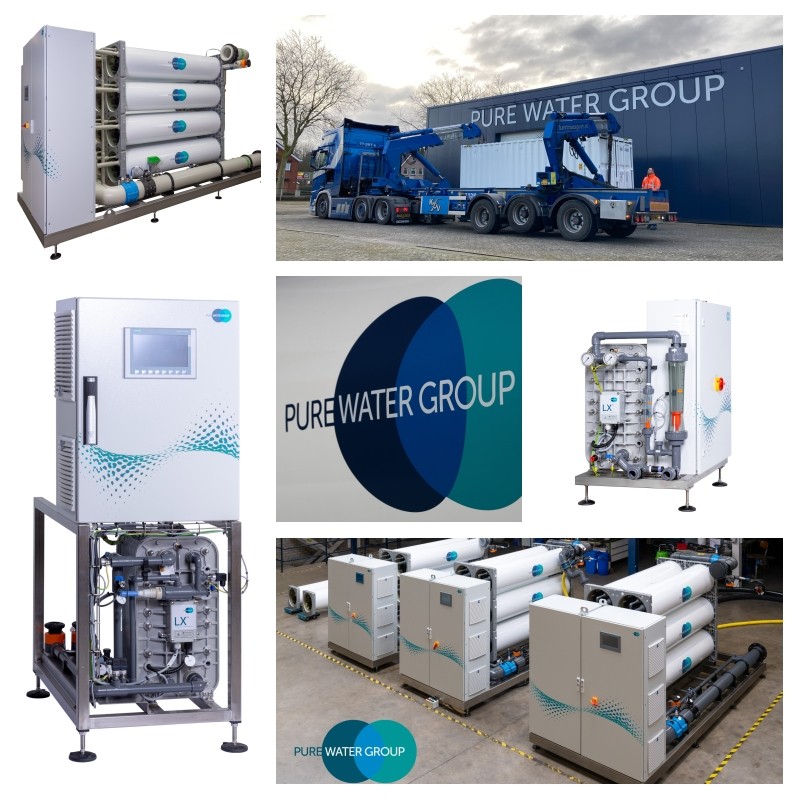 The Pure Water Group brings together over 25 years of applied knowledge and all-round experience with advanced and sustainable electrochemical separation solutions for pure and clean water production. The latest enhanced performance of the Evoqua modules continue the Pure Water Group tradition to pursue improvements and retain leadership in water purification technology.