Pure Water Group again successful in Egypt
Another contract to deliver high capacity Continuous Electro Deionization Systems and Membrane Degassing Units for supercritical power projects in Egypt has been awarded to Pure Water Group. This latest success rewards the company's proven commitment to high quality equipment and service provision in meeting customer expectations and standards.
The new projects at Assiut and Cairo West each have a pure water capacity of 65 m3/h for use in supercritical steam generation.
Previously, Pure Water Group successfully supplied equipment and components to Damietta (3x 75 m3/h), Assiut (4x 100 m3/h), New Capital (3x 40 m3/h) and Burulles (3x 40 m3/h), with full compliance to specification.
Prior to the contract win, the company had to demonstrate the completion and satisfactory operation of three projects of similar complexity and size, in three different locations, for a minimum period of two years. The long reference list and past experience of Pure Water Group, together with an established reputation and full compliance with project criteria, proved to be deciding factors in the tender evaluation.
Pure Water Group is a leading manufacturer of High Purity and Ultra Pure Water equipment and highly specialized in the Electro Deionization and Membrane Degassing technology. From our European factory advanced equipment is distributed to water system integrators across the globe.
The equipment is typically implemented in the process and power industry, pharmaceutical production facilities and at haemodialysis centres. The application and product knowledge enable us to guarantee qualitative, high-end solutions which meet our customers' expectations on every level.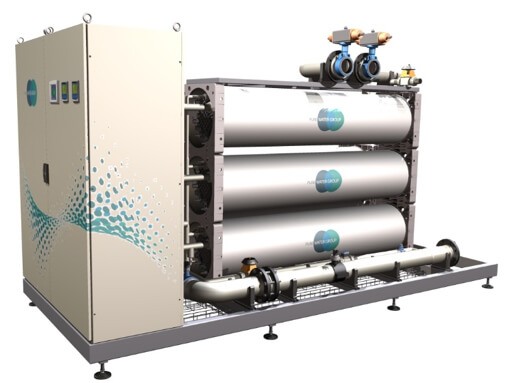 The Pure Water Group brings together over 25 years of applied knowledge and all-round experience with advanced and sustainable electrochemical separation solutions for pure and clean water production. The latest enhanced performance of the Evoqua modules continue the Pure Water Group tradition to pursue improvements and retain leadership in water purification technology.